If you are sick of hitting limits of SaaS marketing automation platform (from Mailchimp to Eloqua): both technical and business – consider an alternative where you get much more control.
Mautic is the world's largest open-source marketing automation platform. You can install it on your own hosting and fully control the data it collects.
The server requirements are quite modest, so Mautic can be installed on inexpensive LAMP (Linux Apache PHP MySQL) hosting. It is easy to setup, many hosting providers even let you do it through web-based wizard.
Mautic Capabilities
When I came across Mautic my expectation were not very high, but to my surprise it is quiet powerful platform.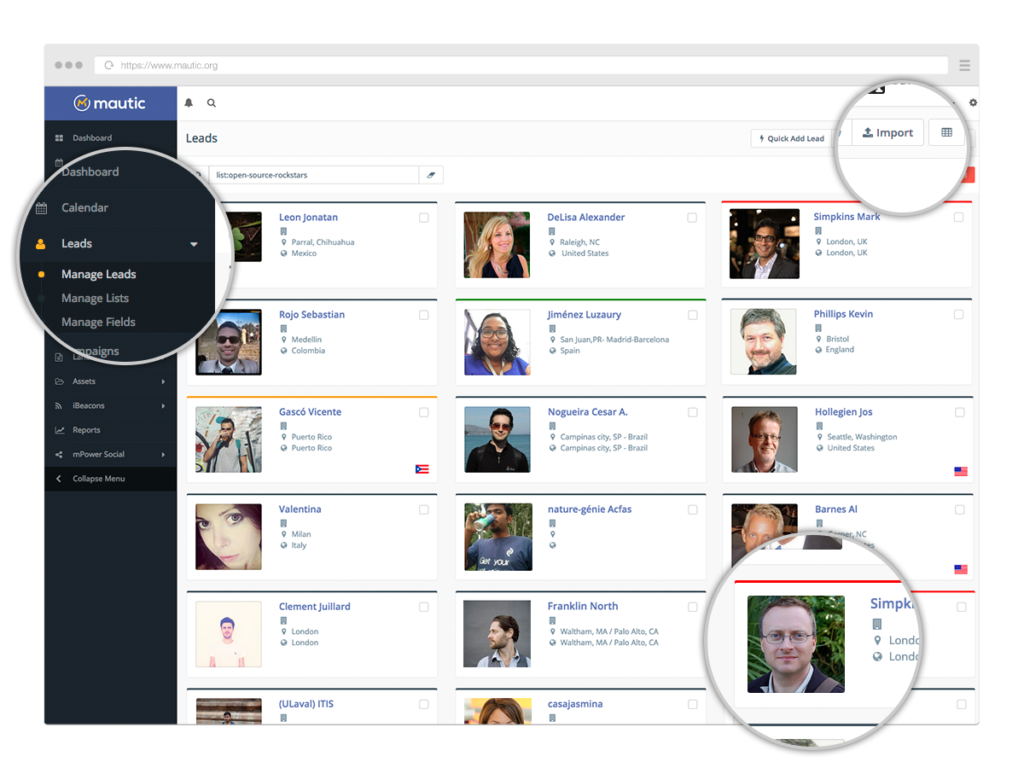 The platform has pretty good ratings on comparison websites like GetApp (4.3/5) and Capterra (4.5/5)
In one sentence Mautic helps you organise your marketing campaign, automate the process of finding leads, nurture them and reach with your marketing messages through various channels and track the whole process. And all that is free with self-hosted open-source edition!
Lead collections and nurturing
With Mautic you can create landing pages, forms to embed on your existing websites and integration with other systems (like your CRM) through API. Plus track the activity of the leads from website activity to emails opens. The information is stored in contact database, so you have holistic overview of particular person behaviour across various tracked channels.
Campaigns
Similar with many email marketing software you can use Mautic to run email campaigns like sending your newsletter. The audience for your newsletter can be segmented based on various parameters.
In addition to broadcast campaigns you may set automated, ones that trigger based on certain actions.
In addition to email Mautic also supports web and mobile notifications, text messages and tweets as channels.
Social media
Mautic has also capability to listen social media channels (like Twitter), which helps your business to keep track on the conversations around relevant topics (hastags) and personalities.
Ecosystem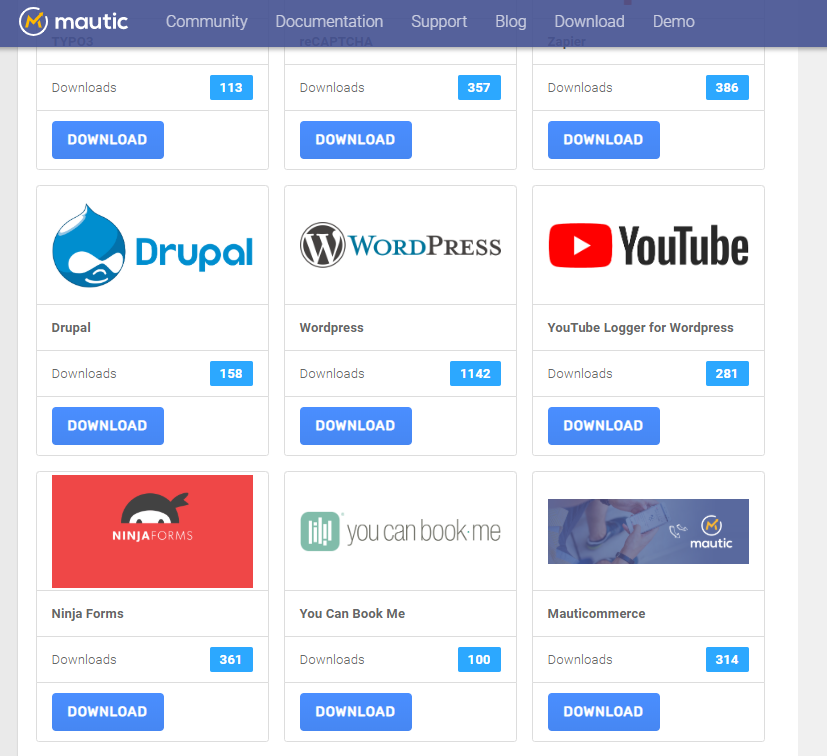 The core capabilities are supported through 3rd party apps/plugins that you can install from Mautic Marketplace. There are plugins to integrate Mautic with popular CMR like Pipedrive or vTiger, content management systems including WordPress, Drupal and Typo3
Where is my data
Mautic stores the collected data in standard MySQL database. That means that you can easily transfer that data to your data warehouse and use it on conjunction with other data sources like web analytics or CRM.
Interested to have a closer look?
Check Mautic product tour page with download link. Or ask your hosting provide is it available for easy installation.
Github reference: https://github.com/mautic/mautic
Mautic also has SaaS version available at Mautic.com